Our employees introduce themselves:
Julia Winter, Head of Certification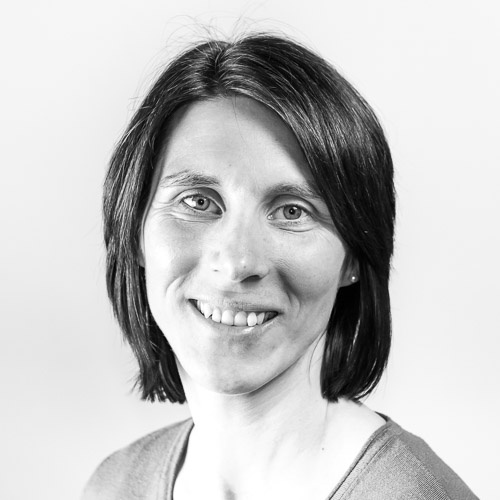 Julia Winter, Head of Certification Deparement
Dear Julia, can you please introduce yourself briefly? Who are you, where are you from, how did you become head of the certification department? My name is Julia Winter and I come from the sunny Markgräflerland. However, I have been living in the canton of Aargau for over 10 years now, currently in Möhlin. In 2010, I took over the position of auditor and certifier in the area of processing and trade at bio.inspecta and held it for seven years. I enjoyed that very much. In 2017, the area was then restructured. Always on the lookout for new challenges, I took the opportunity to take on more responsibility. And so I took over the management of the certifications department. What do you appreciate about the work, what makes the job exciting for you? What I particularly appreciate about my work is the people I get to work with, both internally in the team and externally with our clients and partners. It is great fun to exchange ideas with them, to develop solutions together and to constantly improve the control and certification procedure. I find it very satisfying to work for a good cause, such as organic farming or fair working conditions, and thus to make my contribution to a more sustainable future. I also appreciate the freedom to organise my work and the varied working environment. I am also interested in nutrition and the production of food.
In which functions do you work for bio.inspecta and what are your exact areas of responsibility? In my function as head of the certification department, I am the contact person for the certifiers in case of questions and difficult issues. I train my colleagues and further develop the certification process. Additionally, I certify various companies myself, especially companies according to the MSC Chain of Custody Standard. I still carry out about 30 audits a year. That is very few compared to other auditors. I specialise in the import of organic food and labels such as RSPO, FLOCERT, UTZ, V-Label, NOP and JAS.
What has changed since you started? The processes and trading activities of companies have generally become more complex. This makes auditing very challenging, especially for large companies. There has been and still is very great progress in digitalisation. Last year, for example, we switched completely to paperless certification. This has given us enormous flexibility. The requirements of the standard setters are constantly increasing, especially with regard to documentation, which sometimes makes the work very challenging.
Since the beginning of these years, we have also been offering the control of the V-label, for which you are responsible, how did that come about?We had our first close contact with Swissveg at our Food Day in 2015, when I gave a presentation on vegan and vegetarian products together with the President and CEO Mr Renato Pichler. Last year, Swissveg approached us and asked if we could carry out V-label controls on their behalf. As the implementation of these controls is very similar to our practice, we can optimally integrate them into our audits. We are very pleased to be able to offer our clients yet another service with the V-label.