WORLD-TRACE – The supply chain solution that enables traceability of products within your supply chain, as well as transparency
Are you looking for a system that allows you to trace your products throughout the supply chain? Would you like to increase transparency and security in your supply chain?
... with the WORLD-TRACE Software this becomes possible. Products can be tracked more easily, while supply chains become safer and more sustainable.
---
WORLD-TRACE is a software to manage your supply chain.
Display one or more supply chains easily and transparently.
Let other participants confirm or reject transactions.
Maintain an overview despite the possibility of an unlimited number of participants and products.
Get a complete process documentation. Documents can be attached to the transactions.
---
---
WORLD-TRACE is based on blockchain technology and brings added value.
The system is accessible from any device (computer, tablet or cell phone) from anywhere in the world and at any time.
Secure and private management of your data is ensured.
The connection with bio.inspecta's inspection and certification system makes your everyday life easier.
---
We support you in your first steps with WORLD-TRACE and offer prices individually tailored to your supply chain.
We help you set up the system and offer 1st and 2nd level support. If required, we also offer project implementation support and individual training.
Every project is different. Therefore, we offer customized prices depending on requirements and complexity.
We appreciateyour interest and are at your disposal for further information.
---
Insights into the Supply Chain Solution
The dashboard of a supply chain participant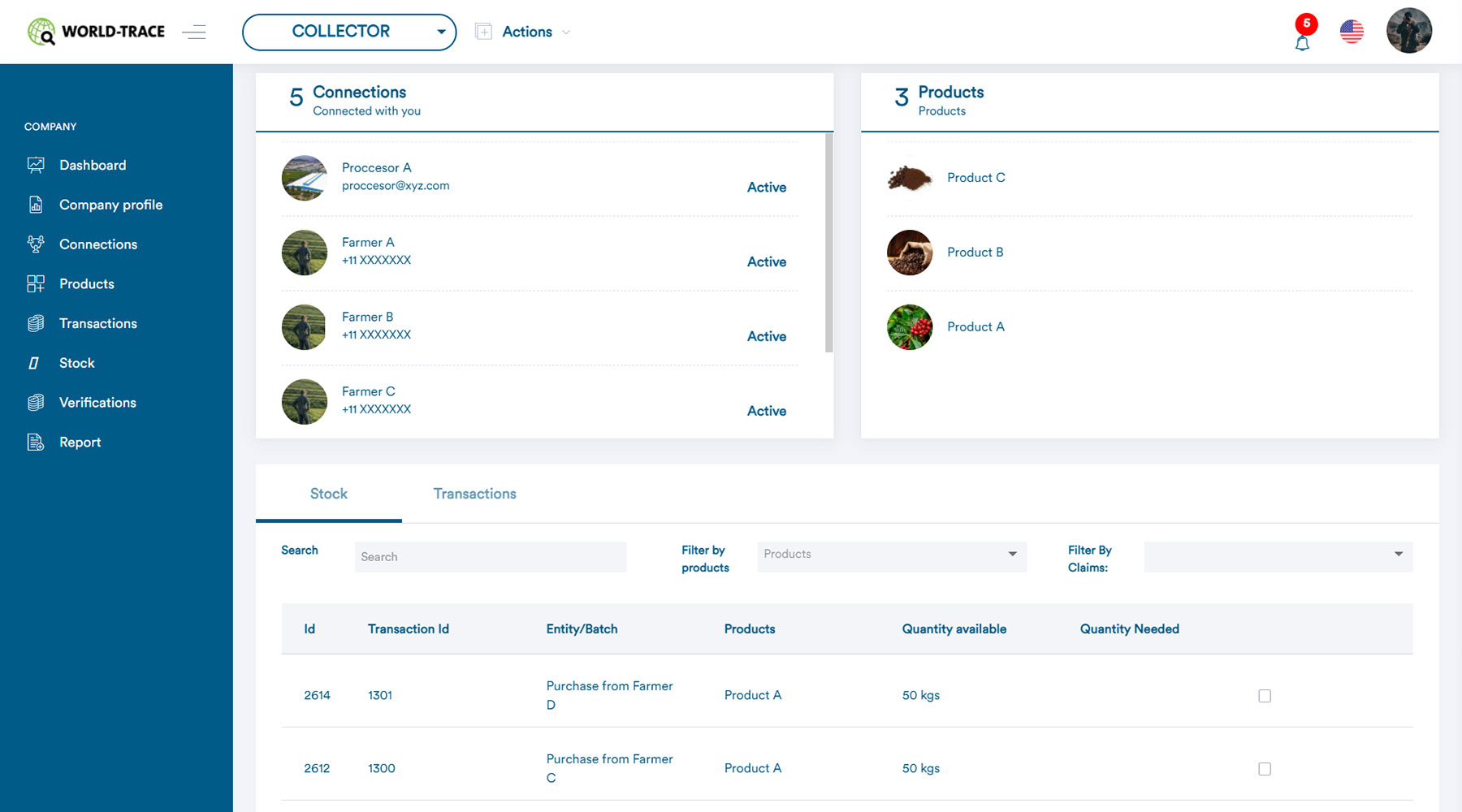 ---
Transaction details for more traceability and transparency
---
Your own transactions at a glance